Half off your first sunless tan at Soleil Tans
If you have never tanned with us fill out the form below to receive half off your first sunless tan!
Become a member and save! Our sunless tanning memberships include:
Unlimited Sunless Tanning
Free Red Light Therapy
50% off UV Tanning
Access to exclusive members-only events and promotions
Discounts on all of our Norvell sunless aftercare and other in-store products
Access to our members only rewards program! Earn 5 percent of your dues back each month as rewards dollars you can spend on any products or services!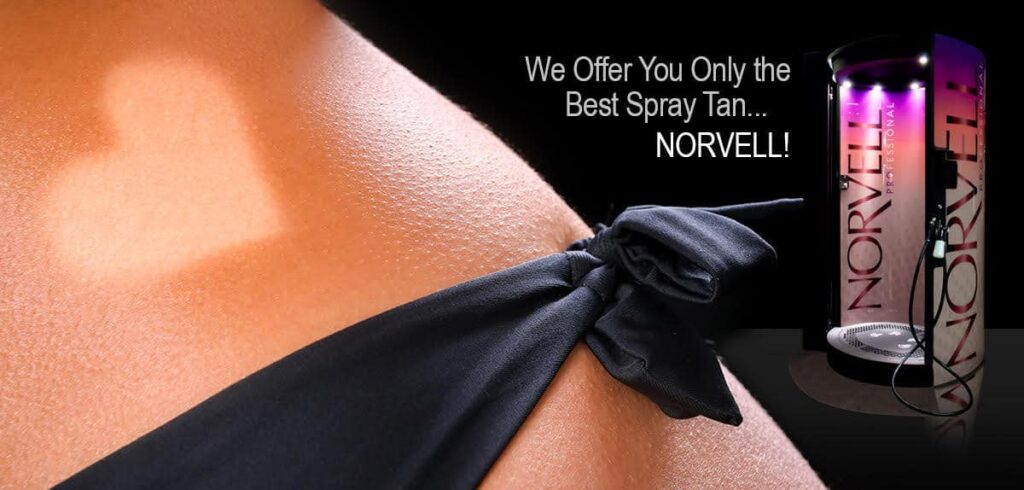 I love this place Staff is always so friendly place is very clean I've been a member here for years and years recommend Soleil Tans to everyone!
I have been tanning at Soleil since they first opened. It's been the cleanest salon I have ever encountered and the staff is beyond friendly and accomodating.
Obsessed with my tan! It doesn't feel sticky at all. The girls are extremely friendly and knowledgeable about what color you should get done. Would definitely come back!
Great customer service. Sean from Soleil was able to show me around the salon and explain all the beds! Definitely recommend!
What is sunless tanning?
Sunless tanning is a popular way to enjoy the look of a tan without the need to go in the sun or tanning bed.
Many years ago, the first self-tanners introduced to the market contained dyes that left the skin orange and streaked. Today, thanks to modern technology, Self-tanners are the perfect solution for creating an instant, realistic tan without unsightly orange streaking.
Is sunless tanning the right option for you?
Great for those with very fair skin.
INSTANT Results! Sunless Tanning will give you an instant bronze color, where it will take UV Tanning a few sessions to achieve the same result
No medicine interactions. Some medicines will increase your sensitivity to UV Rays. People taking these types of medications should consider sunless tanning.