At Soleil Tans we like to keep things fresh and give you ways to take advantage of all of services for a great price.  That is why we offer a rotating array of specials on the services you already love, and the ones you haven't tried yet. So what are you waiting for?  Come into any of our three convenient locations to take advantage of these great specials while you still can!
No one is as generous as our tanners!
Last year you helped us fill multiple bags with toys to help make Christmas a special day for those in our community who are less fortunate.  This year we hope you will help us do even better!
Bring a new unwrapped toy* to any of our three locations and you can get a $5 session in ANY BED.   So go grab some toys and come get a great deal in any of our beds!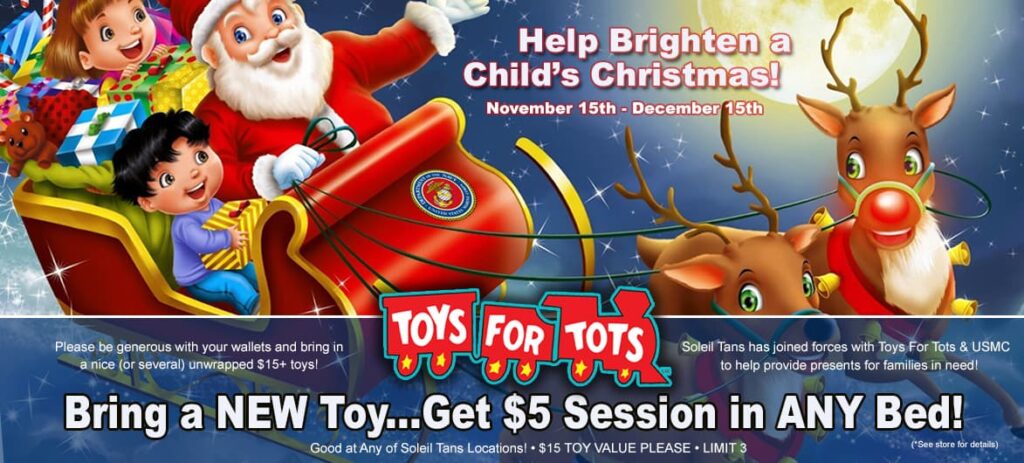 *$15 minimum toy value to qualify.  Limit three per guest.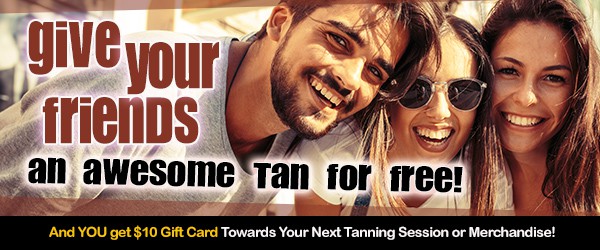 Our Bring Your BFF program is easier and better than ever. Just bring any person who hasn't tanned with us before in with you and you both will get something great!
You will get: a $10 Gift Card that you can use for any product or services at Soleil Tans!
Your friend will get: A free tan in any level of bed, PLUS a free week of UV tanning and Red Light Therapy at any of our tree convenient locations!
iRenew Lotions Maximize Your Red Light Therapy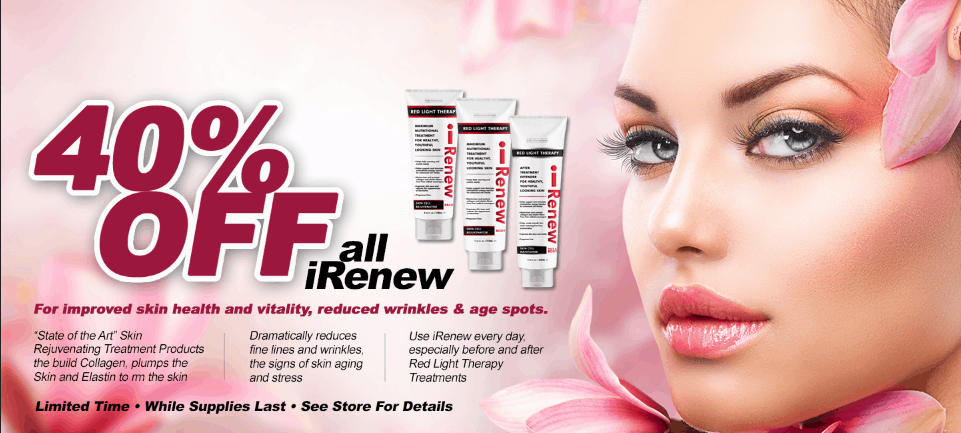 If you love our iRenew lotions there has never been a better time to come in for Red Light Therapy or a tan. All iRenew products are 40 percent off while supplies last! This lotion will help you get the most out of your Red Light Therapy and is also great as an everyday lotion.